پنجشنبه 28 آبان 1394 03:47 ب.ظ
Author :
A.A.Nasr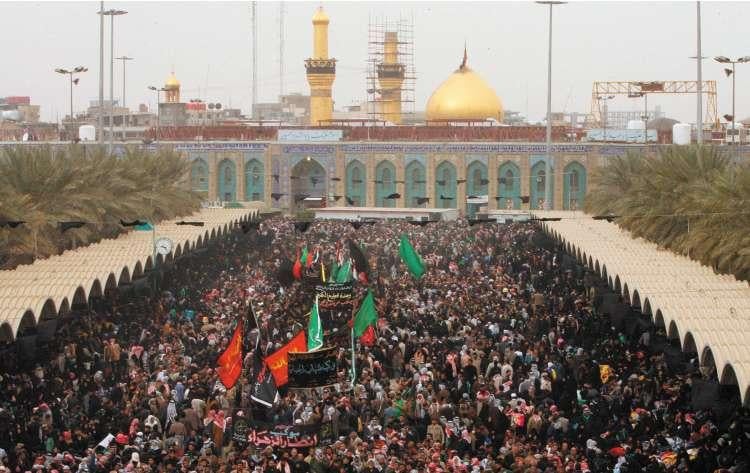 Shia Muslims are travelling near Isis-held areas of Iraq for
Arbaeen
One of the biggest pilgrimages in the world is underway, with millions of Shia Muslims risking their lives to travel through Iraq.
They are making their way to the city of Karbala, 62 miles south-west of Baghdad, for the holy day of Arbaeen on 2 December - a journey that has previously been the target of numerous terrorist attacks.
Arbaeen marks the end of a 40-day mourning period following Ashura, the religious ritual that commemorates the death of the Prophet Mohammad's grandson Imam Hussein in 680.
Shia Muslims revere him as their third imam and mourn his defeat at the battle of Karbala, when he and his companions were killed and beheaded by Caliph Yazid's army.
The city holds the Imam Hussein Shrine, which was the destination of an estimated 27to 29 million people from 50 countries in 2014.which and now is for An estimate from 29 to 31 million pilgrims will gather in Karbala, Iraq for the Arba'een in December 2015
List of largest peaceful gatherings for Arba'een
An estimate from 29 to 31 million pilgrims will gather in Karbala, Iraq for the Arba'een in December 2015
An estimated from 27 to 29 million pilgrims gathered in Karbala, Iraq for the Arba'een in December 2014
An estimated 21.2 million people visited the shrine of Husayn ibn Ali in Karbala, Iraq during Arba'een in January 2013
An estimated 18 million people visited the shrine of Husayn ibn Ali in Karbala, Iraq during Arba'een in 2012]
An estimated 15 million people visited the shrine of Husayn ibn Ali in Karbala, Iraq during Arba'een in 2011
An estimated 10 to 14 million people visited the shrine of Husayn ibn Ali in Karbala, Iraq during Arba'een in 2010]
An estimated 10 to 14 million people visited the shrine of Husayn ibn Ali in Karbala, Iraq during Arba'een in 2009
Also see these below: Just click on the title

Edit date:
یکشنبه 1 آذر 1394 08:42 ب.ظ